Expert Sprinkler Repair in Hayward CA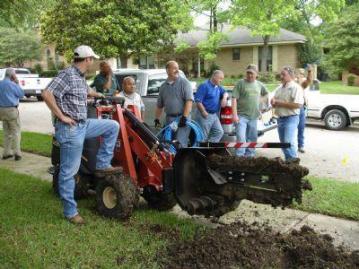 When you're in need of immediate service, we won't make you wait two weeks before a technician makes it out. We treat all of our clients with priority, and we have enough licensed technicians on staff to handle the work orders that come in. Our company specializes in sprinkler repair in Hayward, CA, but we offer landscaping and masonry services, as well. If you're not sure about a service, pick up the phone and call us. If your needs are lawn-related, there's a solid chance we provide the service.


We recommend seasonal inspections to ensure your system continues to run smoothly for as many years as possible, but you should keep an eye out for misaligned or clogged sprinkler heads. Even the slightest malfunctions can grow into large issues in your sprinkler system. By keeping a watchful eye, you'll know when something is wrong. Hopefully, you won't have any issues to report, but call us at the first sign of trouble and our Hayward sprinkler repair team will be there in a flash to fix your malfunctioning pipes before they become big issues.

What Do We Do? Everything!