Your Hayward Swimming Pool Removal Experts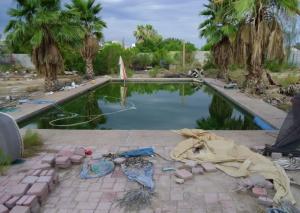 Do you have an old abandoned swimming pool in your backyard? If you do, it's draining your money with higher insurance premiums and unruly maintenance costs. Do you want to get rid of it? Call our Hayward swimming pool removal experts today to get rid your pool (and all those costs) permanently.
We are experienced pool demolition contractors. Our ten years of experience means you can trust us to take care of everything from permitting and debris removal to clean fill tamping and ground leveling. We start by performing our consultation on-site at your pool. If you have spoken to another contractor, and they gave you a quote over the phone, it probably isn't any good. There are several factors that play into a pool excavation and removal, each of which can change the price.
We have the latest concrete breaking equipment so we can tear through even the toughest pool surfaces quickly. Depending on whether you've chosen a partial or complete pool removal, we'll dispose of the broken concrete either by backfilling it into the pool space or shipping off to a disposal area. Then we will complete the fill with certified clean fill material and topsoil, fully tamped and leveled. When we've finished, you'll never be able to tell you had a pool at all.
Our Hayward Swimming Pool Demolition Team Knows The Specifics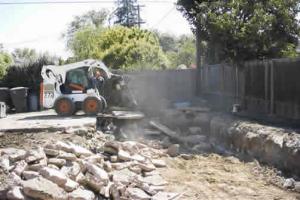 It's extremely important that you hire a professional pool excavation company. Our Hayward swimming pool demolition team knows the specifics when it comes to removal. There are strict building codes that must be met, inspections that must be passed and materials that can and cannot be used. Some contractors don't file the necessary permits with the city, or they don't have the right equipment for breaking through concrete. We know of several horror stories where contractors gave up halfway through the job, leaving the homeowner with a halfway excavated pool.
Our contractors are the best pool demolition experts in Hayward. We know what it takes to do the job right the first time, and we don't believe in wasting your time or money. As our former customers can attest, we take pride in our work and adhere to all building codes. We take care of even the smallest steps, from ensuring the pool drains properly to landscaping the fill dirt. If you want expert results, then call us, the leading professional pool removal service in Hayward.